Figure out what item you what to use on that screen for the puzzle, or use your items.
Category 1 Is marked graphicly: Here what you need to do is marked by where the eyeball is. This one also uses, make the person guess what he's supposed to do.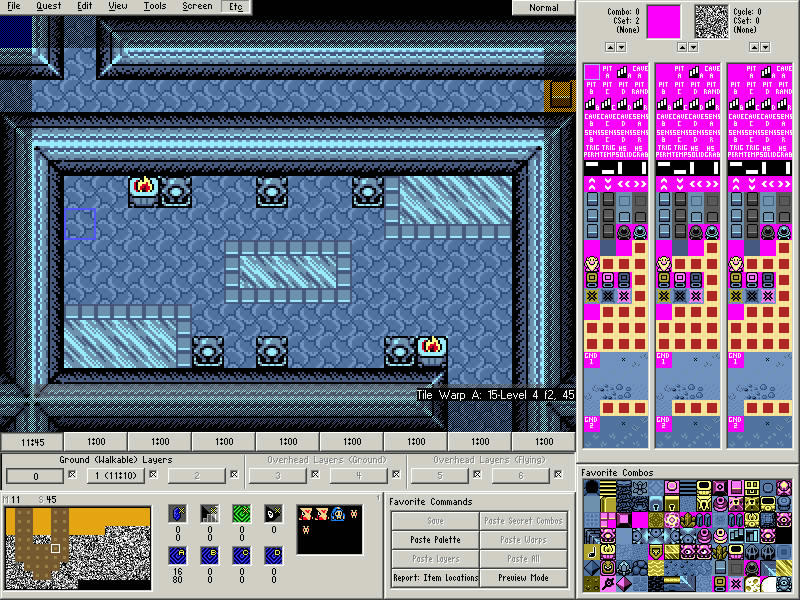 Here it's marked graphicly by the boomerang walling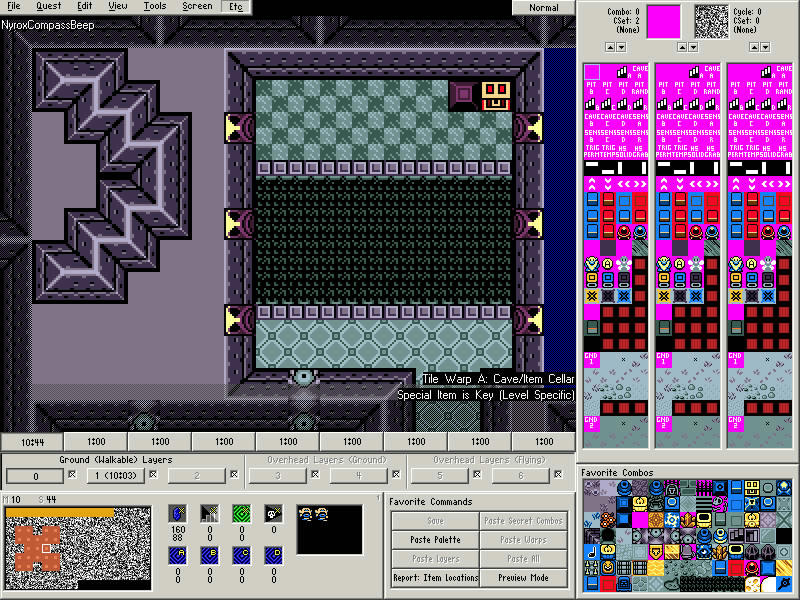 Category 2 Figure out how to trigger the secret: Here you know what to do, but doing it is a different story.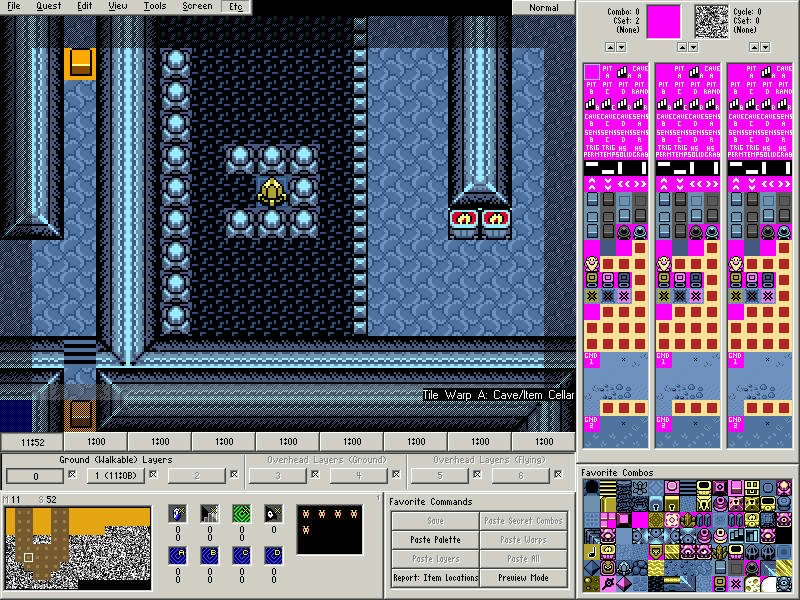 Here you know to push the button but doing it is another story...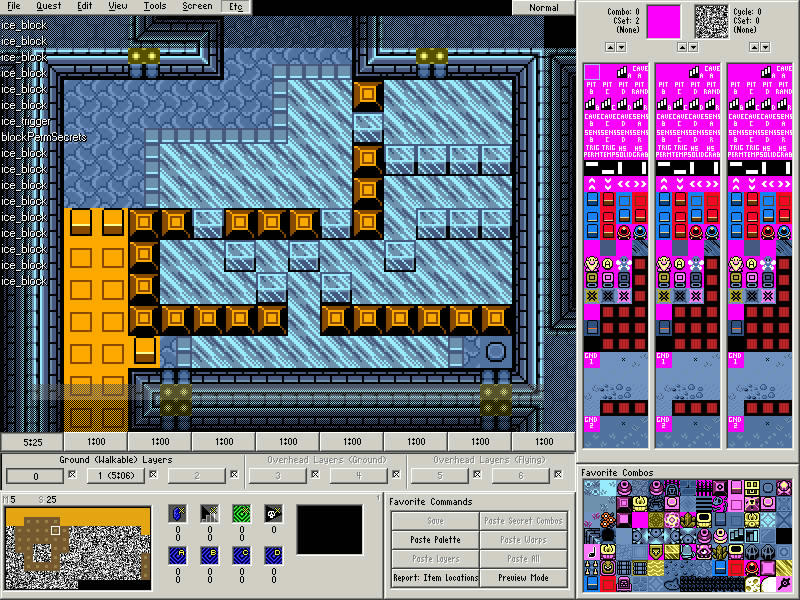 Category 3 Create your own objects on how something works: Here, ice blocks are used in two different ways for a puzzle. The first you just need to push the block to find the right pathway, the second you need to put them on the block trigger. As you can, using one object in multiple ways can be helpful.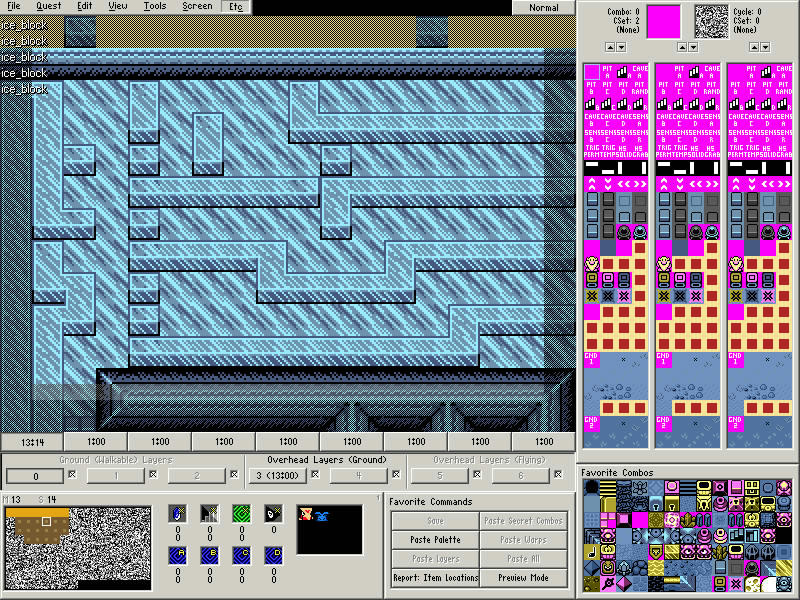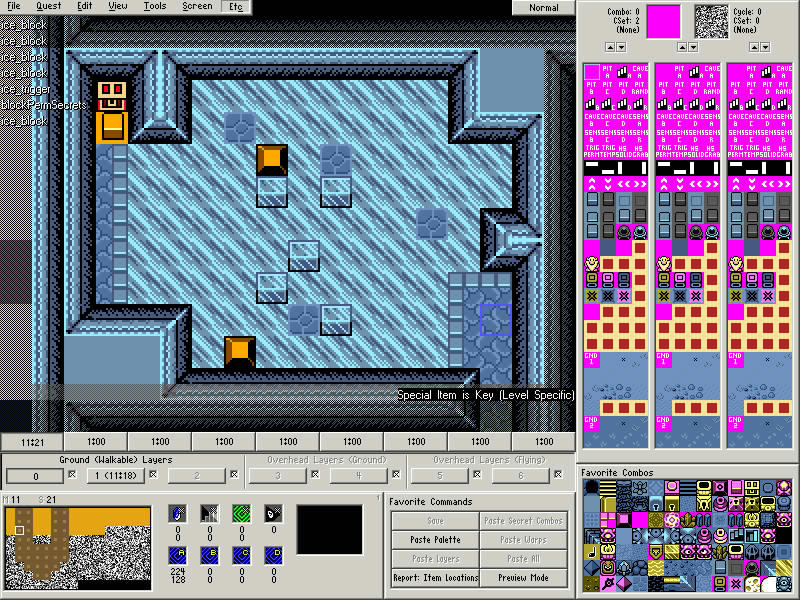 Category 4 Multi screen puzzle: The solution to a puzzle is on another screen. Here the first screen's solution is in the second screen.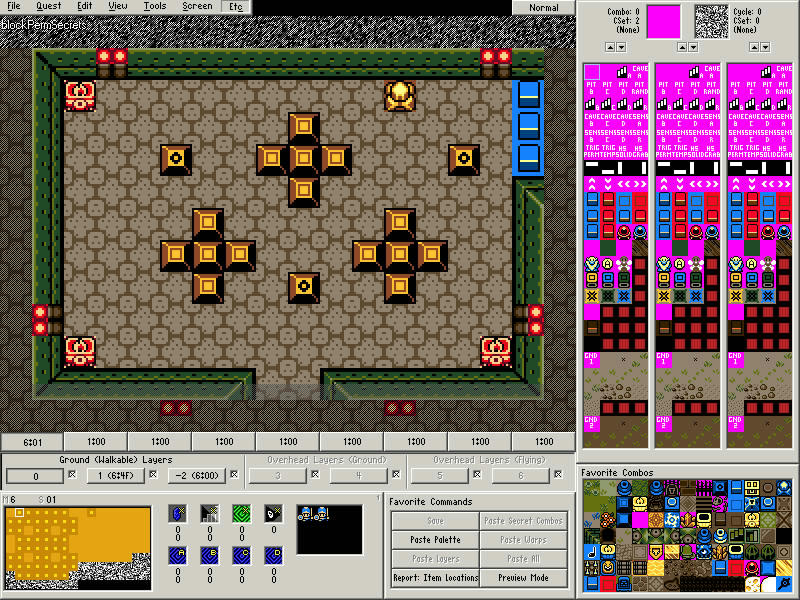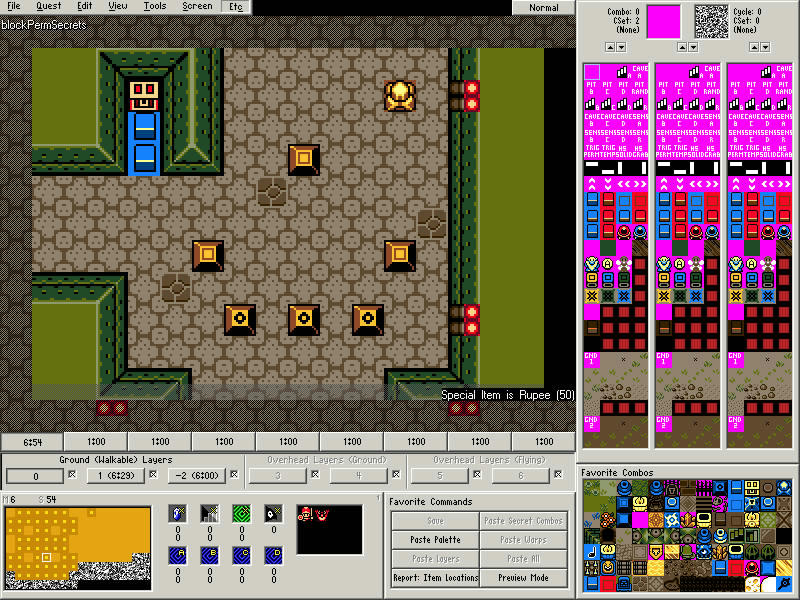 Step 1 pick a object to use for the puzzle.
Step 2 how will the object be used.
One thing I find really helpful when designing puzzles is to pick a item to use for the puzzle, or it can be a object like a push block, ice block, hammer block, button that changes the barrier being on or off, pots, warps, conveyer, bombable block, hookshot block, and etc.
If you have any question about designing puzzles I would love to answer!