Small turnout this week, but we've got some fierce competition as always.
Requirements:

Theme: Volcano or Lake
On-Screen Criteria:
• One elevation change.
• Lava or water must be present.
• One cave entrance.

Submissions:

Joelmacool12


That is a very small lake you have there...
Theryan

Well would you look at that, Theryan's Dungeon Romper already has a screen that meets this challenge's criteria! What luck! That shopkeeper, however, had very little luck when purchasing real estate. Ignore the lack of enemies and items.
Eddy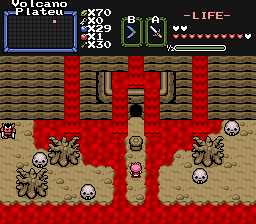 Amy finds a cave in the middle of the Volcano "Plateu". This is mostly just an old AR2 shot though lol
Coolgamer012345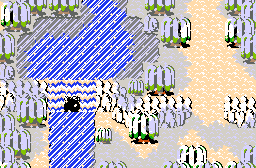 ""Shane makes tropical volcanoes and swampy deserts. What's next? xD" - Avataro"
Coolgamer making snowy jungles, it seems.
Next Challenge:
Recreate the following screen in any tileset excluding classic.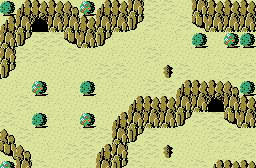 Last minute base screens, gotta love them. Go wild with this challenge, and be sure to vote above!
Our current place in the rotation system: