It's S:CA 51! That's the one that comes after S:CA 50, but isn't a significant number at all. Aww...
Requirements:
Screen Type: Dungeon
On-screen Criteria:
Some kind of exterior element. While the screenshot doesn't necessarily have to be outside (although it certainly can be), it must at least have some element of "outside" in it (e.g. trees, cliffs).
It also has to be recognizable as a dungeon in some way, so keep that in mind.
And here are the entries:

Charizard


windmill of harmony


joelmacool12


Be sure to whack some Algae!


klop422


I know I've submitted this one before, but that was a different challenge. I'm lazy.


Master Maniac


That's a lot of lava. Good thing I wasn't carrying any diamonds...


Rastael


A dead end? You really think so?
CDi-Fails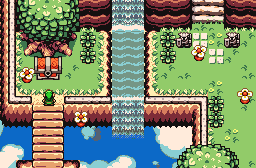 Something something air...wind...sky...floating temple. Checkmate, Nintendo.