Another week, another poll. This week's challenge was...
Requirements:
Screen Type: Sky Dungeon
On-screen Criteria:
And the entrants!
Avataro
Sky dungeon? Check. Clouds? Check. Pit? Check. Success!
RiaJ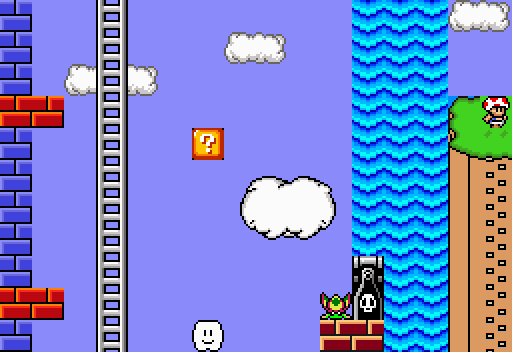 Evan20000
Cool kids don't post mockups. Get hyped!
That playtime looks legit
klop422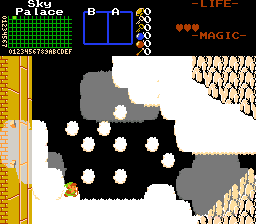 It's a very dark sky. Either I'm high up, or I'm in space. Or I was too lazy to make so many tiles.
Jaghnus
That's right kids, I'm not dead yet.
Seeing so many floating structures in the sky in one place makes me ever so happy... Vote!