Hello, all! Vote and stuff. Enjoy this week, there's plenty of entries!
Original Screen
dragonsword
If all your friends jumped off a cliff, would you?
Only if I were holding a Cucco
Phoenix
I really should work more on my quests...
MoscowModder
Link admires the scenery after a long climb

Russ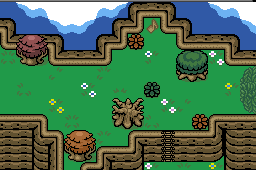 Is this a followup to that bad Pure screen I submitted for Screen Rebirth months ago? It doesn't even look good!
ProphecyFace