Nuvo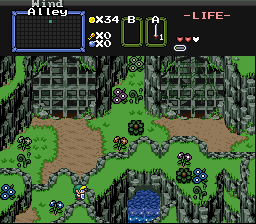 No caption provided.
Evan the great
Link explores Faruhn woods.
CastChaos
What a mess... Vaati will pay for this!
Joe123
Just what do you think you're doing with that sword?!
Aribar
Once a beautiful forest, Link sees what Ganon's toxic touch does to Hyrule.
Plissken
New graphics I'm playing around with.
.
TriMaster001
Link really needs the dungeon map to get through this fortress