Just like the topic suggests, this thread is used to show the current week's winner of S:CA, as well as archive all past winners. So here's this week's winner, and all past winners will be displayed in the following post(s).
Cukeman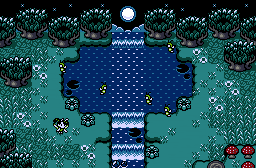 Faerie's Pond at Midnight
The Challenge:
Requirements:
As usual, we encourage you to take risks and liberties when creating your screen. It's all part of the challenge!!