So, it is about time to get this started. I am giving an extension to one person who asked for it, and that quest will be added to this post later. But I am ready to get these posted.
The poll will be added in a few days. For now, play and enjoy these submissions.
TheRock
Rainbow Land
http://www.mediafire...ainbow Land.qst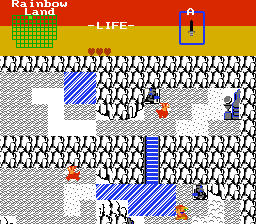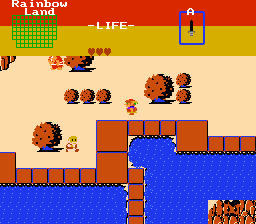 HeroOfFire
NEW!
Introducing: NEW!
Zelda gameplay, but with Metroidvania flow. Explore a new world that is NOT Hyrule, deal with problems besides a Princess and a Demonic Boar, and slay monsters with a variety of weapons. Like any other Metroidvania, some items will give you access to more areas. Like a good number of those, you are also apparently alone...
What? There already is a quest with that name? Don't be silly, that is just the acronym. What does it stand for? Play this quest and find out.
- Notes/Hints -
This is a demo, and stops after a boss. For those curious, the next progress item is the Power Bracelet. That should give you an idea where this quest can go next.
There might be multiple routes to take. Which one will you choose?
There is a sequence break. Can you find it?
https://www.mediafir...5/NEWmvDemo.qst
TheBlueTophat
Mage Quest
https://www.dropbox.... Quest.zip?dl=0
Lejes
Vaporvania
Travel through eye-destroying lands, collecting items to help you progress toward an unknown goal.
https://www.dropbox....rvania.zip?dl=0
M
Edited by Shoshon the Elegant, 12 August 2017 - 10:07 AM.