I know I keep asking things, but I have another issue.
I have made a setup where I have an invisible, intangible (with ZoriaRPG's script from my previous topic) wizzrobe which spawns an enemy (essentially a bat wizzrobe), but it isn't spawning anything. I've set everything up as follows (with the graphic only there to show me the enemy when testing):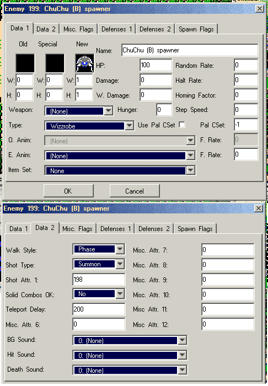 Have I done something wrong?