I've decided to make a screenshot thread for me, Animus01, and Beta Link to post our screenshots in from our quests. Enjoy for whatever we make
I'll start off from something I just started working on tonight. Enjoy.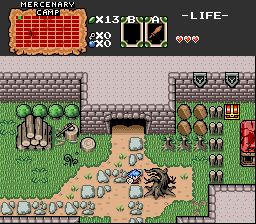 Ignore the fact that he has a shield and a sword. I'm working on a training-style sword, and I'm attempting to make him shieldless. Oh, and you get a cookie if you can guess who I based the sprite off of.