LoZ: Eternal Recurrence
by Xiion
A Brief History
This is my first and, so far, only 'complete' quest. I started this way back when (2005ish) when I first learned of Zelda classic. Worked on it on and off for about 2 years (while in college, no less). Around early 2006, I stopped working on it at about 80% complete, and didn't work on it for about a year. When I came back to it, my superpower triggered (I get better at things the longer I go without doing them. Yeah, its freaky) and I decided to go back and redo the entire overworld, as well as a couple of dungeons I just didn't feel worked. About 6 months later, I had finished my upgrade, played through it a couple of times myself, and then... nothing really. I tried sharing it with some of my friends, but they are, for reasons I'm in denial about, scared to touch it because they know its crazy difficult (Ok, to be fair, in the past, custom mods I've made for other games have tended to be a bit difficult/impossible). I did manage to get one person to play through lvl 1, and he gave me some good feedback, which I went back and implemented because I agreed with him, but that's ever as far as he got. So... I sat on it...
Why Now?
Right after I finished the quest and put it down, life sneak attacked me with college, round 2. Just a bit of a distraction. In my off time, I started planning out my next quest, and really wanted to get other people to play the first, but I never found the time. Once that ended a few months ago, that wasn't an issue. I went to submit, but was denied by Purezc's 'no 2.5 quests' rule (to which I say grrr, but hold them at no fault for). But now that I'm actually starting up work on my new quest, I really do want to get some feedback on my work, not so much to fix past mistakes, but more to prevent future ones. So, here we go once again. This time, with enthusiasm!
Enough babble about my life, you want to know about the quest!
Plot and Quest Overview
What, you want a Plot you say? Lets see here...
Many years ago prince darkness "Gannon" stole one of the Triforce with power. Princess Zelda had one of the Triforce with wisdom. She divided it into "8" units to hide it from "Gannon" before she was captured. Go find the "8" units "Link" to save her.
Back in my day, that's all we needed to call a quest good.
No seriously, When I first planned out this quest, I made a pact with myself (A bit more history, sorry): This was going to be a traditional Zelda quest. No fancy plot, no fancy new thingamajiggers, just good old classic tiles/items/plot/whatnot. I wanted to learn Zqwest, and this was the tutorial. I started making this in 2.10, there wasn't as much room to expand beyond that beyond better graphics, so I could deal with that. 9 Dungeons, one big overworld, easy stuff. After about dungeon 4-5, and with about 50% of the overworld made, I became a bit more flexible. Now that I was comfortable with the system, I decided to poke at some of the non-traditional stuff. Like optional dungeons, free-form dungeons, new graphics, etc.. I tried to use each new dungeon to learn something new. When I came back from my first hiatus, I found myself with a series unusual problems, all with a single answer in the form of 2.5. Whoo upgrades, tons of new features, and tons of overpowered new things! JOY! Stuff that I only really dabbled with; being 80% done and suddenly adding in tons of new things would have made for a real shock playing. So I limited myself to what upgrades got implemented.
Long story short, It says it's 2.5, but don't expect a lot of 2.5 features.
So in the end, I ended up with a mostly classic quest:
9 Main dungeons
5 Side dungeons, 3 of them optional
All classic items, +1 Super-secret-special-game-breaking bonus item! It sounds way cooler than it really is, but in a classic setting, its stupid good.
Traditional enemies, +1 Completely custom!
Devious puzzles! Nefarious traps!
Upgraded classic graphics!
All this and more!
The quest is geared to a difficulty about slightly harder than the 2nd quest, with the tricks building from there.

Screen Shots
Because text is boring. Most of these are old, but finished quests hardly change.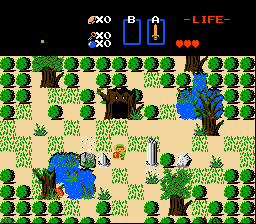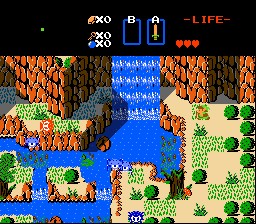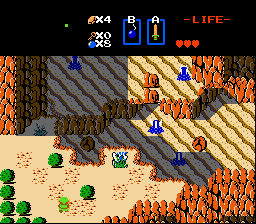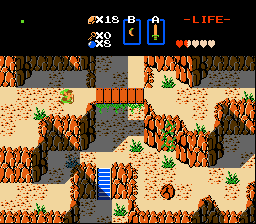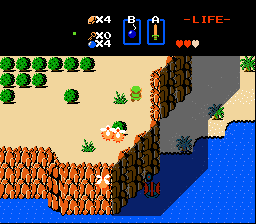 Download
I've been keeping up with the patch notes, and I think it should work just fine in any 2.5 from 254 onward. I checked 1032, and everything works fine there, I don't see a reason why it wouldn't work on the latest version.
Here's the link:
DOWNLOAD
Have fun, and leave some feed back. If you need help, or, heaven forbid, find a bug, let me know and I'll see what I can do to help.