Introducing the newest quest from Underneath the Armos Productions:

In the Lost Kingdom of the Banana Blood God
By Moosh and Russ

Overview/Features

ItLKotBBG is UtA's first completed collaborative project, a result of a two week contest hosted by Jamian in which a quest had to be made that fit a randomly generated title. Moosh and I (well, mostly Moosh, but me too) have toiled for the past two week to produce what you now have before you. So what can you expect from this quest?
An 8x8 overworld lovingly crafted by yours truly.
Four intricate dungeons designed by Moosh (winner of Most Creative Dungeon 2013).
Nine scripted bosses/minibosses to challenge you.
Lots of scripted items, such as a deku leaf, a fire rod, and a Moosh transformation.
Haribo Sugar-Free Gummy Bears (toilet plunger not included).
A deep, emotional yet humorous story.
And more!
Story

Long ago, the blood god Akuma and bear spirit Moosh waged a great war against each other. Knowing that he would be unable to attain victory, Moosh sealed the demon away with the help of a local village. Before leaving them to rest, Moosh promised that one day, when the seal on Akuma weakened, an avatar of Moosh would be born among them to stop the demon.

Years have passed since then. The peaceful village lived quietly and contently under the curse of Akuma, which prevented them from stopping without first smashing into something. But they managed. One morning, a youth Finnigan went out to meet with his friend Xaya, the daughter of the village's leader. She'd been troubled by her visions recently, dreams of Akuma breaking forth from the seal. But she'd had another vision, one of the Moosh statue at the town's center. Going off Xaya's vision, Finnigan touched the statue, causing it to slide away and reveal a hidden staircase.

Xaya's father explained to the youth that this meant he was the avatar of Moosh. Blessed with the power of free movement and the ability to temporarily transform himself into an incarnation of Moosh, it would be up to Finnigan to find the three Crystal Spring Bananas and stop Akuma from breaking free from his seal. Accepting this responsibility, Finnigan set out to find the three bananas.

But as Xaya's visions grow worse and worse, will he be able to find them in time?

Screenshots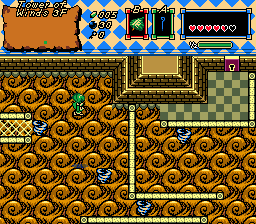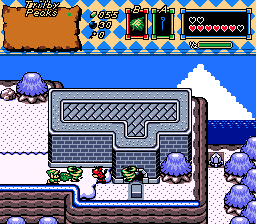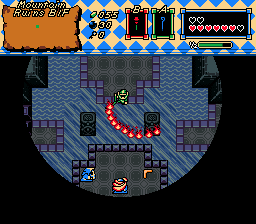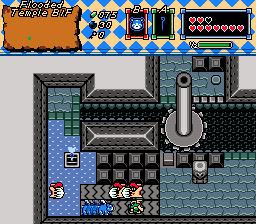 Download
Download the quest here!
Note: The quest comes bundled with MP3s. Make sure to keep them in the same folder as the .qst file or there will be no music in most areas.

Related Links
Help thread/FAQ