Status:
Designing 2nd Sword Dungeon
Quest Stuff!
Oh hey. It's that quest I showed off at the expo. I figured it's about time I popped a thread up in the project discussion area for this thing. I...can't say why I thought that. I just did. >_>
The plan is to have 5 main dungeons as well as plenty of bonus content for the player to tackle, most of this being beatable in any order you desire. There will be all kinds of new enemies to battle and new items to fight them with! Oh, and I plan to throw bullets at you. A lot.
That's the basic gist of what's going on here. So have some screenshots or something.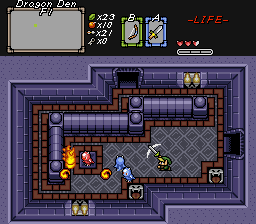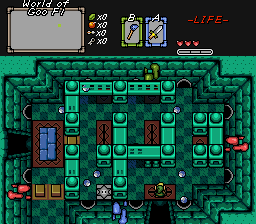 I should note that there is an overworld. It's just...not done or anything yet. >_>
Demo!
This demo features the first two dungeons. You are free to do the dungeons in either order – they're both beatable either way. There is no overworld segment, but you can get access to a shop in the 'lobby' if you want to call it that. Use RC5 to play the demo. You will find a bunch of extra files with the quest - these are the music files. Please place these in the root folder of Zelda Classic, else you may run into some problems with the music not playing at points.
You can grab your copy
here!
I do sincerely hope you enjoy the demo!
Credits!
Play-testers
(This included not only finding bugs, but providing solid feedback on what to change to make things better)
Evan20000
LinktheMaster
Russ
Moosh
Rambly
Thank you all so much! Without your wonderful advice, this quest would not have come nearly as far as it has now.
Graphics
Link tiles & some item sprites – Relic
Plenty of item sprites – NoeL
Dragon sprites – Ripped from Terranigma by Zephyr_Light
Level 1 boss sprites – Ripped from Tales of Destiny by SmithyGCN
Level 2 boss sprites & Fire Bats – Warlord
Explosion graphic (Level 2 Item) – Ripped from Crystalis by HylianFox
Explosion graphic (Bombs) – Ripped from Final Fantasy I (PS1) by Ultimecia
Esplosion graphic (Boss) – Ripped from Ganbare Goemon 3 by SmithyGCN
Level 2 item graphic – Robin/Migokalle
Subscreen frames – Ripped from Pokemon R/S/E by EternalLight
Base tileset – WildBill & Mr.Z
Level 2 miniboss sprites - Ripped from Kirby: Mass Attack by Drshnaps
Level 3 miniboss bullets - rexlaninetales
Level 4 dungeon tiles - Ripped from GoofTroop
Level 4 trees - Jupiter
General graphical assistance - /M/
Music
(Almost) Everything – Taken from Super Adventure Island II (Found on Zophar's Domain)
Lobby – Taken from Final Fantasy Mystic Quest (Also found on Zophar's Domain)
Scripts
Ghost.zh & Enemies Included – Saffith
Scripting Help – LinktheMaster, Moosh, Soga, Saffith
Lava/Pit Script & Signpost Script - Joe123
If I forgot anyone, please do let me know and I'll add you in here.