-The Dark World-
By Lightdark
This is my first quest. It will be to show off what I can do with the basics. It wont contain too many fancy
ZC tricks but I hope it's fun to play.
Here is some stuff you can expect from the quest:
-One 16x8 overworld.
-5 full dungeons
-Lots of hidden items
-A great use of the pure tileset
-1 custom boss
-More!
Story:
Legend speaks of a far away land. A land where the sun never shines. A land where the evil
ones come from. A land known as the Dark World. One morning, Zelda gave Link a letter saying
she wants him to come to Hyrule Castle right away. When he gets there, guards tell Link that he
needs a sword. Link heads to the grove to the south. He finds a sword and heads for the castle.
But a flash of lightning blinds him and link vanisihed out of sight...
And now for some screens: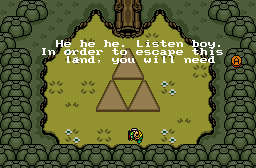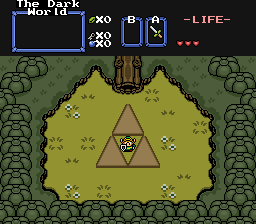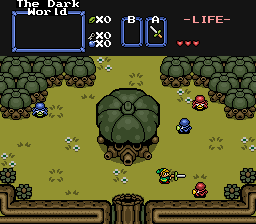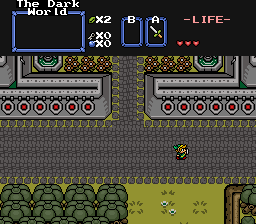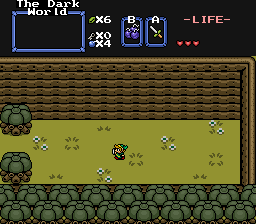 Demo:
I will tell you right now that the demo is rather short. I didnt find time to work on it more. Sorry
about that. The demo shows you the story and the first screens of the area. I hope you enjoy the
demo.
Download the demo here.