QUOTE(The Satellite @ Apr 3 2008, 05:34 PM)
But yeah, it's on hold. And I plan to finish it.
That being said.
The Developers:
Myself and Russ.
Russ's Notes:
The correct word order here is "Russ and Myself". Give credit to the guy in charge, right? Cuz I'm totally in charge... Definitely...
Extra TS Note:
no
The Project History:
Back in November, Russ posed the idea of doing a joint quest with me. Our original idea was something else entirely, but it wasn't working out as well as we hoped (it never really made it past the planning stages), so instead Russ directed me to some of my old and dead quest ideas and proposed that the project be the revival of one of them. I offered up my old quest,
Silhouette of Panic
, and Russ immediately came up with a few ideas that had me interested and led us to reviving the project. We've collaborated on the story elements, the places, the map, the environments, and screen design, and have kept these discussions private until now, when we were ready to unveil it to the public. So here it is, the revival of Silhouette of Panic. And this time, I intend to see it finished.
Russ's Notes:
I actually don't have much to say here, TS pretty much covered everything. I looked through SoP, and saw potential in the midst of a cliched story and, er... "less than perfect" screenshots. So I came to him with a list of ideas, and it all sprung from there.
The Version:
QUOTE(The Satellite @ Apr 3 2008, 05:34 PM)
It's... not 2.5. It's 2.10(.2).
I lied, it's 2.5 now. RC3 as of this edit.
The Story:
Link is a boy who lives in Lambondin Village, just outside of Hyrule, and is an apprentice to the village carpenter. When he's not working for the carpenter, he spends his time relaxing in the village or visiting the tomb of his deceased childhood friend, Kira. However, just to the east in the land of Hyrule, dark powers are rising. Lambondin is oblivious to it all, until one day, when Link catches a glimpse of that evil, threatening to violate his own village.
Russ's Notes:
I know it might sound simple right now, but am I known for simple stories? Your head'll be spinning by the time you're done with this, trust me.
The Screenshots: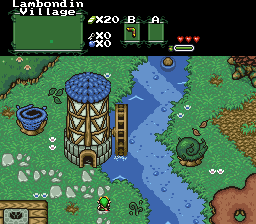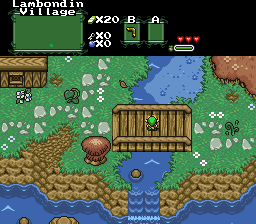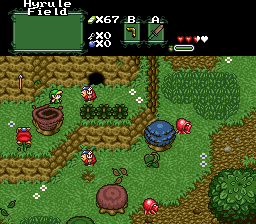 (More to be added the further we are in development.)
Russ's Notes:
All but 1 of those shots was collaborative, with each of us doing
something
. Take a wild guess which one isn't, and who made it.
Demos:
Demo One -
http://www.purezc.co...showtopic=55481
*Topic written by The Satellite and edited by Russ.