Peril of Rectangle Country
As you may or may not know, I'm what some people would call "lazy", "unmotivated", or "asshole". The last one has nothing to do with this. I wasn't gonna make a thread here, but I felt that this is going nowhere and I thought this would help me keep on track. Well enough about me.
Story.
A few decades ago, evil monsters roamed Sphere World. One day, am anonymous hero came from either nowhere, or that one town nobody cares about, and banished all the evil into a stone inside the Stone Chasm. Though, there was a hole in which the monsters could escape. This was a problem, so he stuck his sword in there (this sword being non-magical, mind you.) to seal them off. About 100 years later, a boy named Yarg wakes up, and talks to the Sleepy Advice Guy. He tells Yarg he had a crazy dream about monsters haunting the land, and the directions of a maze path, sorta. Yarg then goes to the Stone Chasm, released the sword, and all the monsters escape. Now, he won't rest until the 8 most powerful monsters are destroyed. Though, if you get bored and shut off ZC for a while, I guess he does rest up a bit. He roams Sphere World and Rectangle Country in search of these monsters. There is no romance involved in this plot, sorry ladies.
Some Screens
I'm sorry that I couldn't get around to anything interesting in the last few paragraphs.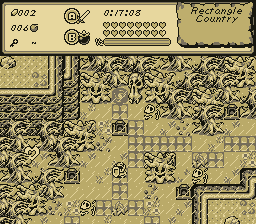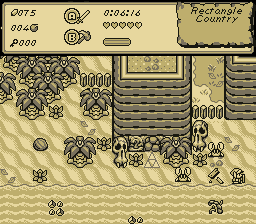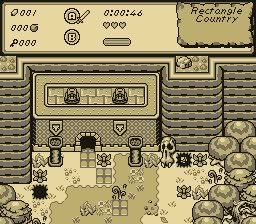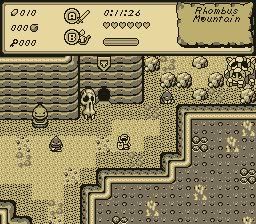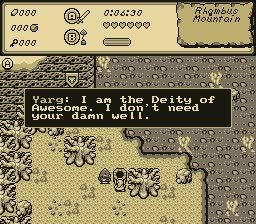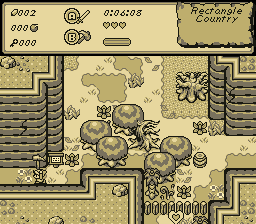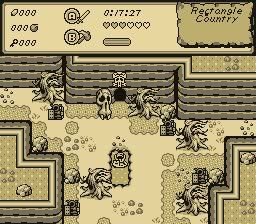 This section will be updated every once in a while.
MAPS
http://www.exclam-na...me/zelda119.png
Rectangle Country so far
http://i35.tinypic.com/6rlcuh.png
Rhombus Mountain
http://www.exclam-na.../slime/oval.PNG
Oval Island
Locations
planned major areas for quest
Rectangle Country
- 'bout 3/4
Stone Chasm
- Done
Level 1 - Stonelite Palace
- Finished!
Triangle Palace
- Done
Oval Island
- Finished!
Moblin Fort
- Done
Level 2 - Temple of the Fish Lord
- Done thanks to Naldrag.
Rhombus Trail
- 100% Done
Rhombus Mountain
-100% Done
Water of Healing Dungeon
- 100% Done
Level 3 - Rhombus Volcano
- 100% done
Rusty Grave
- Done
Level 4 - Soul Portal
- 100% Done
Polydrafter Plateau
- who/not an actual area
Level 5 - Caves of Evile
- started
Trapezoid Skygarden
- Done
Trapezoid Skyforest
- Doneerooni
Level 6 - Trapezoid Towers
- 100% Done
Icosagon Island
- Done
Octagonal Underwater
- Few Screens
Zora Village
- 80% or so
Level 7 - Fish Belly
- Around 15-20%
Dodecagon Desert
- mitch do the desert
Prism Outpost
- unstarted
Level 8 - Palace of Glass
- Few screens
There's gonna be
quite
a
few
more
?
dongs
no
So
no
um
I forgot.
All feedback is loved, unless the feedback is along this lines of "YOU ARE USING NOT ENOUGH COLORS U SUCK GO TO HELL
"
The colors stay the same. Got it? Though, I might make a DX version in Black and White if you all behave.
VIDEOS
http://www.youtube.c...h?v=U2sCEsVk96A
Rhombus Trail
http://www.youtube.c...h?v=f-0HU72-ZOg
Exploration
http://www.youtube.c...h?v=3dJ8AP1Yx6g
Armonoir
http://www.youtube.c...h?v=TKQfeWEgZJk
Demo Trailer
Support Crap
CODE
[IMG]http://i295.photobucket.com/albums/mm146/yargzz/suppork.png[/IMG]
"Rectangle Country"
CODE
[IMG]http://i295.photobucket.com/albums/mm146/yargzz/support.jpg[/IMG]
"Circle Cemtery"
DeAr AlIsOn:
I Edited You're Post WITHOUT YOURE PERMISSION to fix TWO PROKEN LINKS. If u don`t like it then go to h*ck!
Edited by Aslion, 23 January 2013 - 06:18 PM.