I did not want to detract from Lost Isle's initial advertising, so I never did make a 'release' thread for this quest which was released at around the same time as Lost Isle and uses the same Lost Isle build, which you can find in these links:
GET THE LOST ISLE ZC BUILD HERE:
========================
http://www.sephiroth...-Isle-Build.zip
or here
http://edc-info.net/...-Isle-Build.zip
or here
http://www.zshare.ne...2803393d7c3d04/
For Linux users, here is your build link:
http://www.sephiroth...le-Build.tar.gz
And for our lovely mac users:
http://www.sephiroth...e-Build-Mac.zip
For a description of the quest:
Hype Description:
This is a complete re-envisioning of Hyrule the way it was meant to be. Old places look new and unfamiliar, dungeons you have scoured many times in the past no longer bear the same treasures or the same design. Secrets that were once common knowledge have been lost and are hidden in new locations. The entire world has changed and you have to change with it if you want to survive. This is Legend of Zelda: Origin.
Developer Description:
Despite people commonly dismissing many remakes or revamps or in this case, re-envisioning of the original Zelda quests, this goes far beyond what you have ever seen for the 1st and 2nd quests. First off straight from the get-go you have a choice to either start the 1st or the 2nd quest in the same quest file. There is also an option for a 3rd xtreme quest after beating the second or straight from the get-go for those insane Gung-ho players. To top it off, you have selection of choice for which dungeons you want to play over the course of Xtreme 3rd. Three Quests in one, can you handle it?
Massive changes with everything built from scratch. Heart containers on the overworld are now divided into 15 HC Pieces, the remaining 5 scattered across mini-games which you must win to acquire them. New secret locations, new cave systems, new dungeon layouts that do not conform to the original in anything but shape, every single item in ZC is utilized and can be acquired, a new Dome of Trials has opened up in the world, the ability to save Zelda in a variety of ways and finally a special bonus challenge for those who manage to complete Xtreme 3rd. This is everything you've been wanting to see for the originals, but never saw previously in any quest thus far. This is Origin.
And now for some screenies: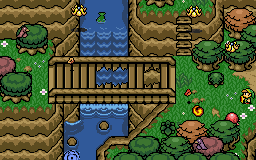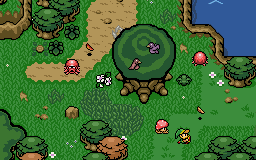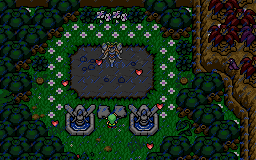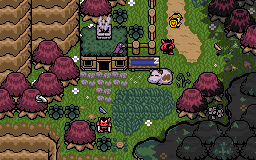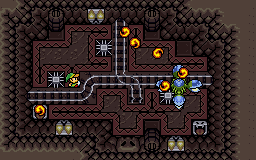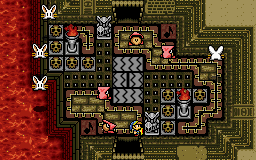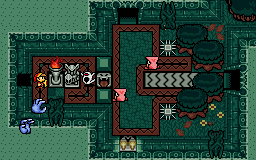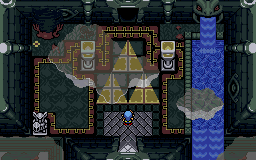 And the download link to the quest:
http://www.purezc.com/Quests/q203.zip
This way, we can consolidate all 'questions' for this quest into one thread without people making a bunch of them for it. Enjoy!